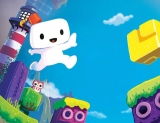 Games You Can Get For FREE This Weekend August 24
Gaming PC Builder is reader-supported. When using links on our site to make a purchase, we may earn an affiliate commission.
Epic Games is giving away FEZ, a 2D platformer single-player puzzle game, for free this weekend until August 29th, 10:59 AM ET (3:59 PM BST). Just login to your Epic Games Launcher and get them from the Store, and it will be yours even after August 2nd. If you don't have an Epic Games account, register here and download the client here.
On Steam, they are offering play for free this weekend for Deathgarden: Bloodharvest and Battlefleet Gothic: Armada 2. This free weekend starts today and will run through Monday, August 26th. During this time until August 26th, Battlefleet Gothic: Armada 2 can be purchased at 40% off while Deathgarden: Bloodharvest will be 50% off until September 4th.
Also on Steam, Steambirds Alliance, a plane themed MMORPG game, is now released as Free-To-Play. If you still don't have a Steam account, register here and download the client here.
Meanwhile at Uplay, they are also offering a free weekend for Anno 1800 until August 26th, 9AM CEST in honor of Gamescom 2019. Ubisoft is also giving away For Honor Standard Edition for free until August 27th. Just register in Uplay and download the client to get these games.
Happy weekend, gamers.