DOTA 2 Reborn Hardware Performance Benchmark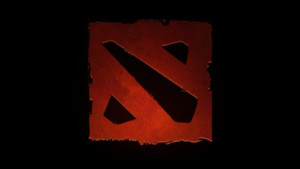 DOTA 2 got its major update with Reborn which is powered by the Source 2 Engine. New interface, new ways to communicate, new ways to play with Custom Games, are among the major changes of the game. Several graphical settings were also added like Normal Maps and High Quality Dashboard. The engine has its version of physics and cloth systems and supports OpenGL natively. It also capable of, according to Valve, driving modern machines to their limits and can take advantage of available CPU Cores, 64-Bit Operating Systems and memory, while still playable on older hardware. Our first DOTA 2 benchmarks showed that DOTA 2 is playable even on lower hardware. Now we test DOTA 2 Reborn and see how it performs on different kind of systems.
Test System and Requirements
Test System
Minimum Requirements
Processor
Intel i5-3470 3.GHz Quad-core (3.4 – 3.6 GHz Boost)
Intel dual core or AMD at 2.8 GHz
Memory
2GB, 4GB, 8GB DDR3 1600MHz
4 GB RAM
Video Card
AMD Radeon HD 7750 1GB DDR5
nVidia GeForce 9600GT 512MB DDR3
Intel HD 2500
ATI/AMD Radeon HD2600/3600
nVidia GeForce 8600/9600GT
Video Driver
AMD Catalyst 15.9 Beta nVidia
Forceware 341.81 WHQL
Intel HD 2500 Graphics 15.33
Operating System / DirectX
Windows 7 SP1 64-bit,Windows 10 64-bit,
Linux Ubuntu 15.10 64-bit
Windows 7, DirectX 9.0c
Valve didn't released a new system requirement for the Reborn / Source 2 engine so we used the previous requirements here; and that's we will try to find out what could its minimum system requirements. We will also test it on Linux Ubuntu since the new engine supports OpengGL natively.
Benchmarking Procedure
For benchmarking the individual settings, we used Intel i5-3470 with boost on, AMD HD7750, and Kingston 8GB DDR3 1600MHz. For the rest of the tests, we switched between AMD R9 270 and GeForce 9600GT because the AMD HD 7750 died along the way, so take a closer look on each graphs. We also set "fps_max 500" at console to remove the 120fps limit even with Vsync off.
Our benchmark sequence is 90 seconds long from a replay using FRAPS to get the frames per second.
Unfortunately, we can't use our previous benchmarking replay and compare the results because replays are not compatible with different engines – that is Source 1 and 2.