Honey I Shrunk the SSD: Intel Confirms Bug in 320 Series
Gaming PC Builder is reader-supported. When using links on our site to make a purchase, we may earn an affiliate commission.
Troublesome SSDs are unfortunately not an unusual phenomenon. During the summer there have been frequent reports of problems with drives based on SandForce's 2000-series controllers. Also, the pundits that have previously proclaimed that Intel is the safe choice have now been proven wrong. Users have reported that units in Intel's 320 series have suddenly shrunk to a paltry 8MB ​​of total storage space without warning, taking all the data with it on its way out. As far as unpleasant surprises in the world of data storage go, this one ranks pretty high.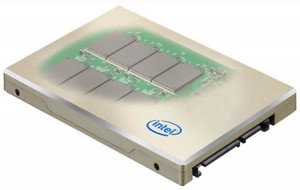 In a post on Intel's official forum, the manufacturer has now confirmed the problem called "Bad Context 13x Error." According to Intel, it affects a small percentage of solid state drives that report an incorrect capacity after losing power unexpectedly.
Intel is working on a new version of the firmware for the 320 series that will correct the error and promise to post more information as soon as the software update is available. Until then they urge all users to back up important files, not to disconnect the SSD while the power is on, and to always perform a proper shutdown of the computer.
Those who have already lost their critical company data or precious family photos might go so far as to argue that these pearls of wisdom arrived a little too late.