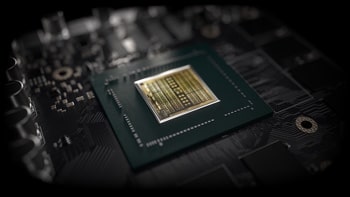 Nvidia's GeForce GTX 1660 has taken a back seat to its slightly more powerful and expensive sister model. But the GTX 1660 shouldn't be overlooked by PC builders looking to build a cost-effective gaming system.
It directly replaces the GTX 1060 6GB and offers better performance at a lower price point. In some games, it even delivers better frame rates than AMD's power-hungry RX 590. And it's not unreasonably priced compared to the Ti model either – it's actually right where it's supposed to be in the price/performance calculation.
As for performance, this is how the GTX 1660 stacks up in the 3DMark DX12 Time Spy benchmark (averages from different systems):
This is just one benchmark and all games are a bit different but for the most part, it is quite representative of what you get. Nvidia has also furthered its lead in terms of power-efficiency compared to the Radeon lineup and previous generations of Nvidia cards. All in all, the card is a great choice for 1080p gaming, and it's also viable in 1440p if you can get by with somewhat lower settings.
The 7 Best-Rated GTX 1660 Graphics Cards
So, let's have a look at some of the best GTX 1660-based video cards from different manufacturers. Since this is a mid-range card, there won't be any souped-up water cooled custom designs. Most manufacturers use tried and tested designs that are used for other mid-range GPUs.
With this in mind, we've sorted the cards based on professional reviews and user opinions. If none are available, we may look sideways at other GPUs from the same manufacturer that uses an identical cooling solution. You can find links to reviews and additional information in our database entries for the specific models.
1
MSI GeForce GTX 1660 Gaming X 6G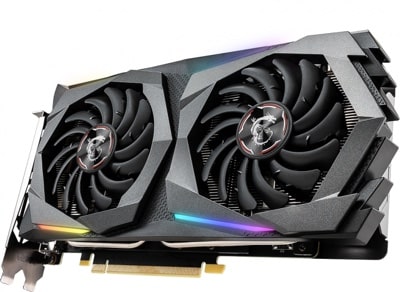 MSI is often at the forefront of producing graphics cards that are overclocked out-of-the-box. However, if you prefer to experiment yourself and save a few bucks, MSI also offers most cards without significant factory overclocking. The GTX 1660 Gaming X is no exception – there's also a non-X model available if you manage to find it.
The 1660 Gaming X has a boost clock of 1,875 MHz out of the box, and it may be possible to further stretch the card's values using MSI's excellent Afterburner overclocking tool. To keep peformance consistent and temperatures low, MSI has equipped this card with the Twin Frozr 7 Thermal Design, which consists of two fans that continuously cools a heatsink which is also designed for good aerodynamics. This identical cooling solution with RGB accents is also used on other, considerably more expensive cards. It takes up a little bit more than two PCI slots, so it might be a tight fit for small form factor PC builds.
Performance wise, the card will perform slightly better than other GTX 1660 alternatives out-of-the-box due to its higher clocks. On the downside, it's also a bit more expensive. Read more about the Gaming X, including professional reviews, here.
Editors Liked:
Very attractive good cooling system
Sizeable factory overclock
RGB accents
Editors didn't like:
More expensive than some competitors
$

249.99
4 used from $224.35
29 new from $249.99
in stock
2
EVGA GeForce GTX 1660 XC Black Gaming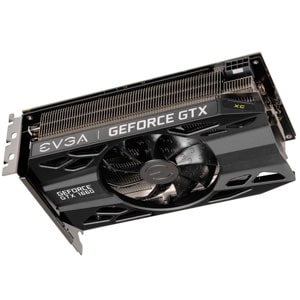 The next board on our list is the EVGA Geforce GTX 1660 XC Black Gaming. This card won't win any awards for exceptional performance or fancy design, but it competes for a win in terms of price/performance.
It comes with the standard specs and performs as advertised by Nvidia (boost core clock is 1,785 MHz). The card features a single fan design and a short, thick heatsink that appears to be more than sufficient to cool the GPU under full load. EVGA manufactures these cards using a so-called plate-punched design which improves the baseplate's contact with all components and the heatsink. While this might sound like regular old marketing talk, Linus Tech Tips tested the XC Black and found out that it runs at 23 degrees C (idle), and just 63 degrees C on load.
Another positive aspect for some PC builders is the card's compact size. This 1660 will fit in any setup, including ITX cases. On the downside, the design is not exactly attractive. Considering its price and cooling performance, it's still a great choice for small form factor and/or budget builds.
Editors Liked:
Efficient cooling
Compact size
Attractive price point (usually)
Editors didn't like:
Default clock speeds
Bland design
$

229.99
2 used from $213.89
23 new from $229.99
in stock
3
Gigabyte GeForce GTX 1660 OC 6G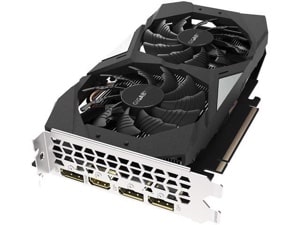 For another GTX 1660 that's affordable but also performs well, here's Gigabyte's dual-fan GeForce GTX 1660 OC 6GB. It comes with a core boost clock speed of 1,830 MHz out of the box, which is just 30 MHz shy of the MSI GTX 1660 Gaming X.
The card uses a tried and tested design with Gigabyte's oft-used Windforce cooling solution. It consists of two (or three) fans that spin in opposite directions to reduce turbulence, thereby maintaining good airflow. Another feature that deserves attention is that the card comes with a protective backplate that ensures rigidity and some additional heat protection.
The end result is a package that we believe makes it a smart choice for anyone looking for a good performance-to-cost ratio. It's perhaps not as sophisticated as the cards from Gigabyte's premium brand Aorus, but this is the closest you will come as there are no Aorus GTX 1660s.
Editors Liked:
Small factory overclock
Tried and tested cooling solution
Includes backplate
Editors didn't like:
No dual BIOS like other Gigabyte cards
$

229.99
2 used from $209.80
31 new from $229.99
in stock