The 7 Best GTX 1660 Graphics Cards for Your 1080p Gaming PC
Gaming PC Builder is reader-supported. When using links on our site to make a purchase, we may earn an affiliate commission.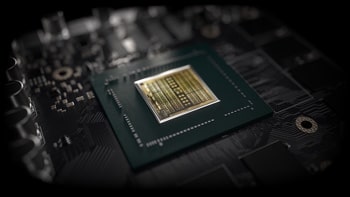 Nvidia's GeForce GTX 1660 has taken a back seat to its slightly more powerful and expensive sister model. But the GTX 1660 shouldn't be overlooked by PC builders looking to build a cost-effective gaming system.
It directly replaces the GTX 1060 6GB and offers better performance at a lower price point. In some games, it even delivers better frame rates than AMD's power-hungry RX 590. And it's not unreasonably priced compared to the Ti model either – it's actually right where it's supposed to be in the price/performance calculation.
As for performance, this is how the GTX 1660 stacks up in the 3DMark DX12 Time Spy benchmark (averages from different systems):
This is just one benchmark and all games are a bit different but for the most part, it is quite representative of what you get. Nvidia has also furthered its lead in terms of power-efficiency compared to the Radeon lineup and previous generations of Nvidia cards. All in all, the card is a great choice for 1080p gaming. While it can't compete with the upper mid-range GPUs in 1440p, most games will run well enough if you settle for somewhat lower settings.
Without further ado, these are our top picks from the current crop of 1660-based cards.
Product
Best GTX 1660
Gigabyte GeForce GTX 1660 Gaming OC 6G Graphics Card, 3X Windforce Fans, 6GB 192-bit GDDR5, Gv-N1660GAMING OC-6GD Video Card
Best Compact GTX 1660
ZOTAC Gaming GeForce GTX 1660 AMP 6GB GDDR5 192-bit Gaming Graphics Card, Super Compact, IceStorm 2.0 Cooling, Wraparound Metal Backplate - ZT-T16600D-10M
Image
Best GTX 1660
Product
Gigabyte GeForce GTX 1660 Gaming OC 6G Graphics Card, 3X Windforce Fans, 6GB 192-bit GDDR5, Gv-N1660GAMING OC-6GD Video Card
Image
Best Compact GTX 1660
Product
ZOTAC Gaming GeForce GTX 1660 AMP 6GB GDDR5 192-bit Gaming Graphics Card, Super Compact, IceStorm 2.0 Cooling, Wraparound Metal Backplate - ZT-T16600D-10M
Image
Last update on 2020-04-06 / Affiliate links / Images from Amazon Product Advertising API
Our choices are based on professional and/or user reviews, as well as pricing, boost clocks and other features. Right now the Gigabyte GTX 1660 Gaming OC 6G is a clear winner. There are two reasons why: 1. A great triple-fan cooling solution with OC headroom, and 2. The price is still very reasonable. As our favorite board for small form factor/mITX builds is the Zotac AMP. This is a very compact card that comes with dual fans and a sizeable factory overclock nonetheless.
Of course, there are other options as well. Check them out and click through to our product pages for more information and reviews. The daily price fluctuations may well make one of them the best choice.
The 7 Best-Rated GTX 1660 Graphics Cards
So, let's have a look at some of the best GTX 1660-based video cards from different manufacturers. Since this is a mid-range card, there won't be any souped-up water cooled custom designs. Most manufacturers use tried and tested designs that are used for other mid-range GPUs.
With this in mind, we've sorted the cards based on professional reviews and user opinions. If none are available, we may look sideways at other GPUs from the same manufacturer that uses an identical cooling solution. You can find links to reviews and additional information in our database entries for the specific models.
1
Gigabyte GeForce GTX 1660 Gaming OC 6G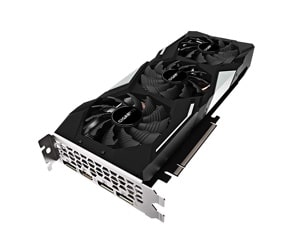 First on our list is the Gigabyte GTX 1660 Gaming OC 6GB. The card's design is somewhat uninspiring, but it does have an RGB-lit logo on top. More importantly, it is likely the best in terms of cooling, thanks to its triple-fan Windforce 3X cooling system. Not only does it have three fans, but also uses a system with an alternating rotation that supposedly improves airflow.
With that, the card should give you some overclocking headroom. At the very least you get a sizeable factory overclock, to 1860 MHz from 1785 MHz. In spite of having one of the best cooling options and a nice overclock, it's actually quite reasonably priced – well below e.g. the Asus Strix.
On the downside, this is a big card and will not fit in small form-factor builds.
In terms of performance, the card will perform slightly better than the category average thanks to a 4% higher boost clock out of the box. For the time being, we consider this the best GTX 1660 card out there. Read more about the card, including professional reviews here.
Editors Liked:
Excellent triple-fan cooling
Sizeable factory overclock
Fair price
Editors didn't like:
Slightly more expensive than average
$

220.79

$239.99
1 used from $220.79
7 new from $260.99
in stock
2
MSI GeForce GTX 1660 Gaming X 6G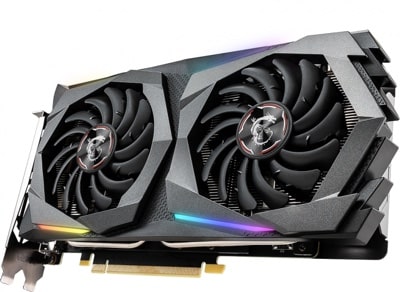 True to their habit, MSI offers a factory overclocked Gaming X version of the GTX 1660. However, if you prefer to experiment yourself – or don't want to pay extra – there's also a non-X model available (if you manage to find one).
The Gaming X has a boost clock of 1,875 MHz out of the box, and it might be possible to further stretch those values using MSI's excellent Afterburner overclocking tool. To keep performance consistent and temperatures low, MSI has equipped this card with the Twin Frozr 7 Thermal Design, which consists of two fans that continuously cool a heatsink, which is also designed for good aerodynamics.
This identical cooling solution with RGB accents is also used on other, considerably more expensive cards. It takes up a little bit more than two PCI slots, so it might be a tight fit for small form factor PC builds.
Performance-wise, this card has some of the highest out-of-the-box clocks and therefore performs above average. On the downside, it's also a bit more expensive. Read more about the Gaming X, including professional reviews, here.
Editors Liked:
Very attractive cooling system
Sizeable factory overclock
RGB accents
Editors didn't like:
More expensive than some competitors
$

237.99

$249.99
36 new from $237.99
in stock
3
Gigabyte GeForce GTX 1660 OC 6G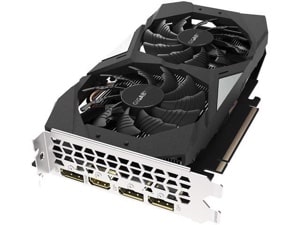 We are already returning to Gigabyte and the manufacturer's dual-fan version our favorite GTX 1660. This one also comes with an OC'ed boost clock speed of 1,830 MHz out of the box, which is only just barely behind the aforementioned cards.
The tried-and-tested Windforce cooling solution is present here, too, but in a shorter dual-fan variety. Two fans spin in opposite directions to maintain good airflow (apparently, it seems to work well enough). And like its bigger sibling, the card comes with a protective backplate that ensures rigidity and provides some additional heat protection.
All in all, the end result is a package that we believe makes it a smart choice for anyone looking for a good performance-to-cost ratio. It's perhaps not as sophisticated as the cards from Gigabyte's premium brand Aorus, but this is the closest you will come as there are no Aorus GTX 1660s.
Editors Liked:
Small factory OC
Tried and tested cooling solution
Includes backplate
Editors didn't like:
No dual BIOS like other Gigabyte cards
$

229.99
16 used from $202.18
29 new from $229.99
in stock
4
ZOTAC Gaming GeForce GTX 1660 AMP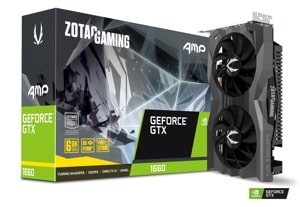 Compact, ITX-sized cards with two fans instead of the usual one have become relatively common. This is a good thing since it promises better cooling efficiency even in small form factors, which could otherwise be a problem.
Zotac is so confident in its petite Gaming GeForce GTX 1660 AMP that they have added a decent factory overclock to the mix. The card's core boost clock is up from 1785 MHz to 1845 MHz, which is on par with or even better than some of its full-size competitors.
In our view, that makes it a solid choice for any small form factor, mid-range PC build. The Zotac 1660 should fit in most cases – even those that normally only allow for a short mITX-oriented card. And it wouldn't be a bad choice for a standard mid-tower build either. Another positive aspect of this card is that it's very reasonably priced.
Editors Liked:
Dual fans in a tiny form factor
Reasonably priced
Decent factory OC
$

239.99
4 new from $239.99
in stock
5
MSI GTX 1660 Ventus XS 6G OC
Another interesting and similarly compact alternative to the Zotac is MSI's Ventus XS 6G OC. It's slightly bulkier overall than the Zotac overall, but actually a bit shorter. In any event, it should be a good fit for most gaming machines – and not just physically.
Like most of the best GTX 1660 cards, the Ventus comes with a factory OC. In this case, MSI has increased the boost clock to 1830 MHz, which isn't the highest overclock though the difference is hardly noticeable.
What makes this card an interesting option in our view is the competent cooling solution in spite of its small measurements. MSI has also included a backplate to improve durability.
Editors Liked:
Two fans and factory OC
Will fit into most builds
Comparatively cheap
Editors didn't like:
Not quite as compact as other ITX options
$

192.09

$229.99
2 used from $192.09
21 new from $234.90
in stock
6
ASUS Phoenix GTX 1660 OC 6GB
Nvidia's GTX 1660 chip is quite efficient and well-suited to small form factors. It's also one of the more affordable GPUs, which makes it more likely to be used with low-key designs. This isn't necessarily a bad thing, as it helps keep the prices down without necessarily sacrificing much.
This card is part of Asus' latest Phoenix lineup, which was also used for Pascal GTX cards. Like other cards in the series, it's a short, single-fan card, but this one has a bit more height to it than some other "mini" GTX 1660s. Asus ships this card either with stock clocks or with a minor factory overclock (indicated by OC in the name). At 1800 MHz (instead of 1785 MHz), this is an OC of less than 1% and definitely not something you should pay extra for, in our humble opinion.
One of the more interesting features of this card is that it's dust resistant. The card comes with an IPX5 rating, which means resistant and not fully dust-proof (that would probably be impossible for a graphics card). But it does have some protection that should be useful for a long life span.
Editors Liked:
Good single-fan cooling
Fits in most ITX cases
IP5X dust resistant
$

193.41

$209.99
1 used from $193.41
2 new from $549.00
in stock
7
Great Value: EVGA GeForce GTX 1660 XC Black Gaming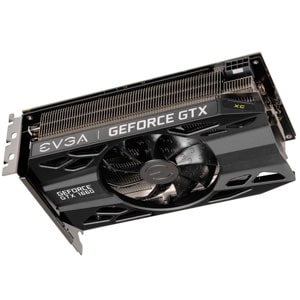 The next board on our list is the EVGA Geforce GTX 1660 XC Black Gaming. This card won't win any awards for out-of-the-box overclocks (there is none) or fancy design. However, it still competes for a win in the price/performance category.
It comes with the standard specs and performs as advertised by Nvidia (boost core clock is the default 1,785 MHz). The card features a single fan design and a short, thick heatsink that appears to be more than sufficient to cool the GPU under full load.
EVGA manufactures these cards using a so-called plate-punched design which improves the baseplate's contact with all components and the heatsink. While this might sound like regular-old marketing talk, Linus Tech Tips tested the XC Black and found out that it runs at 23 degrees C (idle), and just 63 degrees C on load.
Another positive aspect for some PC builders is, of course, the card's compact size. It keeps with the dual-slot form factor and is short in all directions. On the downside, the design is not exactly attractive. Considering its price and cooling performance, it's still a great choice for small form factor and/or budget builds.
Editors Liked:
Efficient cooling
Very compact
Attractive price point
Editors didn't like:
Default clock speeds
Bland design
$

229.99
5 used from $193.27
23 new from $225.95
in stock
Summary and Buyer's Guide
With that, let's summarize the pros and cons of these different GTX 1660 models.
If you care about aesthetics as well as performance – and don't mind paying a bit more for features such as attractive RGB lighting – then the MSI GeForce GTX 1660 Gaming X 6G is one of your few choices. What might make it a tough sell is the narrow price gap between this card and entry-level Ti cards that offer better performance.
If you want the best possible combination of low cost and good (cooling) performance, we will stick with our recommendation of the triple-fan Gigabyte GeForce GTX 1660 Gaming OC 6B.
In cases involving compact builds using an mITX or mATX case, a full-size card might be out of the equation. In that case, the Zotac and MSI Ventus would be good choices. In fact, these cards are good choices in the category either way.
Single-fan designs like the EVGA or ASUS Phoenix will also work as advertised, even if these cards' design may not do as well in a transparent case. Provided that you get a good price, either of these cards is a solid option.
All of these cards use trusted designs from major manufacturers, so reliability should not be an issue unless you are exceptionally unlucky. In terms of real-world performance, the difference between the cards will be small, but you may have more success overclocking cards with additional/more efficient fans. And last but not least: Also compare the GTX 1660 with other affordable cards to see which GPU offers the best price/performance ration today. At the time of writing, one to compare with is AMD's RX 590.