DOTA 2 Hardware Performance Tested
Video Card Performance
With all settings set to its maximum value, the GPU usage reached 100% but the video RAM only reached 546MB. This means that you don't need 1GB of video RAM for this game at 1920×1080 resolution.
At 1920×1080 resolution, both the HD7750 and the 9600GT are playable in all settings with 9600GT dropped to 31 fps on All High/On setting. The two Intel integrated graphics were able to produce playable fps on All Low/Off settings, Intel HD (Celeron) graphics with 41fps and Intel HD2500 (i5) with 64fps. With Render Quality at 100%, only the Intel HD2500 were able to get above the 30fps mark with 32fps, while the Intel HD graphics is only 20 fps. The 8400GS is too slow for this game even with all the settings are off and set to low with only 24fps. Modern integrated graphics like Intel HD are faster than this old low-end card.
At 1280×720, results were better on HD7750 and 9600GT with All High settings. Intel HD and HD2500 graphics are now very playable with Render Quality at 100% but still fall short on All High settings. The 8400GS is now also playable with All Low settings but still slow with Render Quality at 100%.
Reducing the resolution further to 800×600 resulted to both Intel HD graphics being playable across all settings while the 8400GS is now playable on All Low setting and Render Quality at 100% but still we were not able to benchmark with All High because the card is too slow to play.
CPU Performance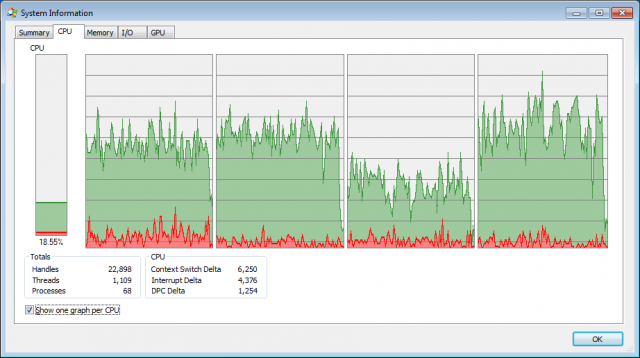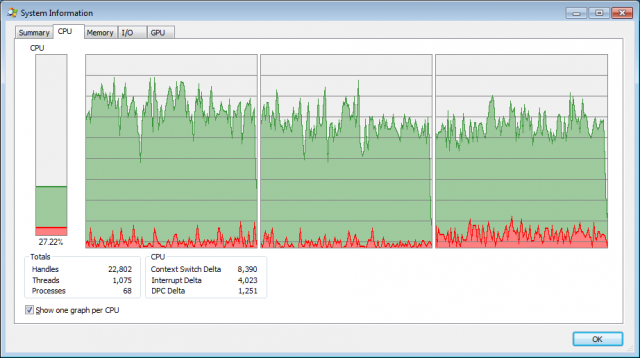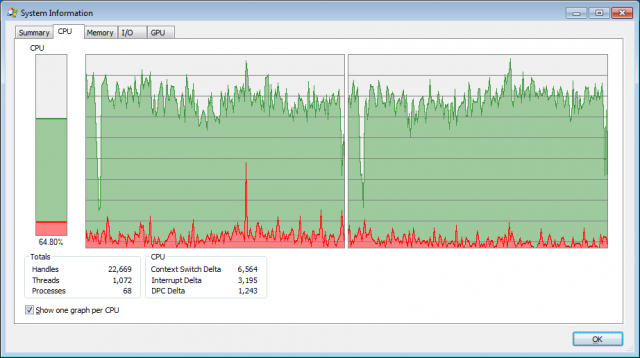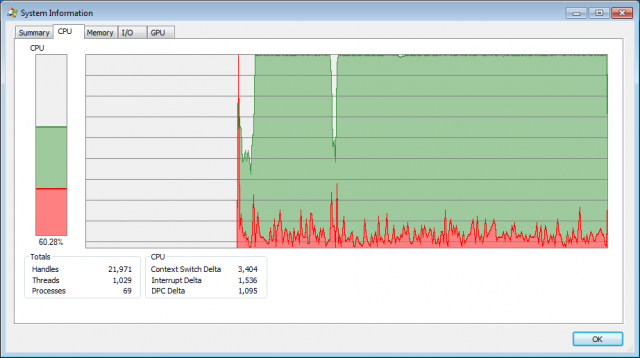 The CPU utilization is only 55% with 4 cores, 70% with 3 cores, 84% with 2 cores, and 100% with 1 core. This means that the full potential of a quad core processor will not be unleashed and can only stress 2 cores.
CPU Clock is almost not essential for this game dropping only 5- 8fps for every 200MHz and 400MHz until it dropped 20fps at 2.4GHz. This means that you need a processor with more than 2.4GHz clock speed. Setting the Boost feature to On instead of Auto gives a little 2fps increase in performance.
Meanwhile, turning the Boost off (dropping the clock speed down to 3.2GHz) diminishes couple of fps, ranging from 5 to 17fps depending on how many cores are active. Disabling cores also reduces the performance, but the biggest dropped occur when running with only one core left, where it reduced to half of the performance of the dual core, which is 128fps, down to 64fps with boost off. But surprisingly, a single core yielded 64fps, a very playable result provided you have a very capable video card. Also a high clocked dual-core (3.2 and 3.6 GHz produces 128 and 137 fps respectively) is faster than a low clocked 2.4GHz quad-core with only 121fps.
Memory Performance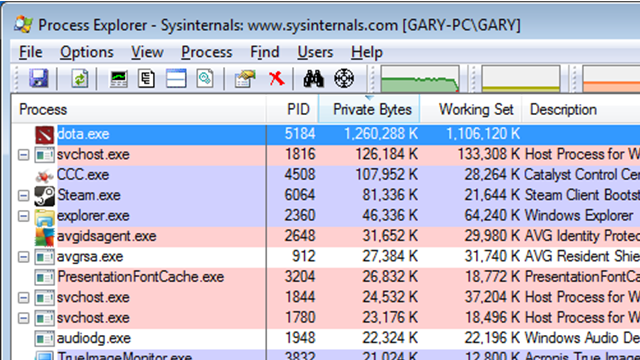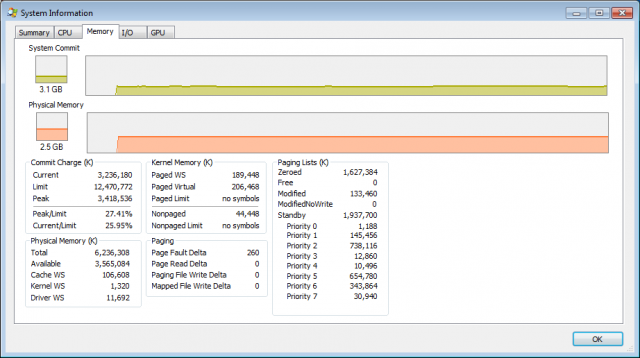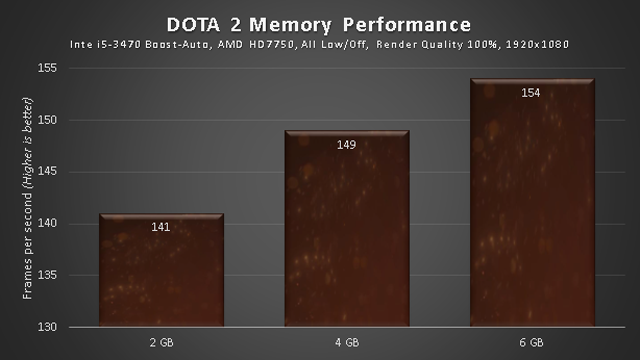 DOTA 2 used only 1.26 GB of memory and 2.5 GB were used with the operating system and other software installed. Increasing the memory proved to give improvements for this game, even if you are only adding 2GB. Contrary to the 4GB minimum requirement, playing with only 2GB of RAM posted no problem.
Windows 8 Performance
Windows 8 is a little better than Windows 7, both on average and minimum fps.
Summary
With respect to the minimum stem requirements, you can go a little lower in every components. If we were to build a minimum system requirements based on our tests, the minimum requirements would be like this:
CPU – Intel Celeron dual-core at 2.6GHz
RAM – 2GB
Video Card – Intel HD Graphics, nVidia 9500GT
The old midrange 9600GT proved to be very much alive for this game, producing 31fps with all setting on high/on at 1920×1080. With our custom setting, you can increase the performance without sacrificing visual quality, but you can still play with Intel HD graphics only with reduced quality.
You also don't need a super high-end processors like i7. A fairly clocked dual-core is enough, though a single core is enough paired with a decent video card. Overall, this game is designed to be played by everyone, but an upgrade will give you better gaming experience.